Paper sizes come in all shapes and sizes. In Europe, the A4 is the most commonly used paper. But not in every continent the well-known A and B series are used. In the United States, for example, American paper sizes are used. Not only the names are different, but also the sizes. In America, 8.5 x 11 inches is the best-known paper size. This is the US Letter. And that's where the second difference immediately comes to the fore. Because in the US, paper sizes are displayed in inches instead of the centimetres that we use as a standard in most countries. Read more about American paper sizes here.
Paper sizes in America
So in America, things are just a bit different. Instead of A4, the US Letter is the standard there (8.5 x 11 inches). This size is just a bit wider and shorter than A4: 215.9 x 279.4 mm. But if you are going to write a formal letter, then Legal is the standard (215.9 x 356 mm) which is just longer than the Letter. Both are slightly different from the A4, which is the international standard. And the same goes for the American version of A3 paper. The Ledger/Tabloid also has different dimensions: 215.9 x 355.6 mm vs 297 x 420 mm of A3 paper.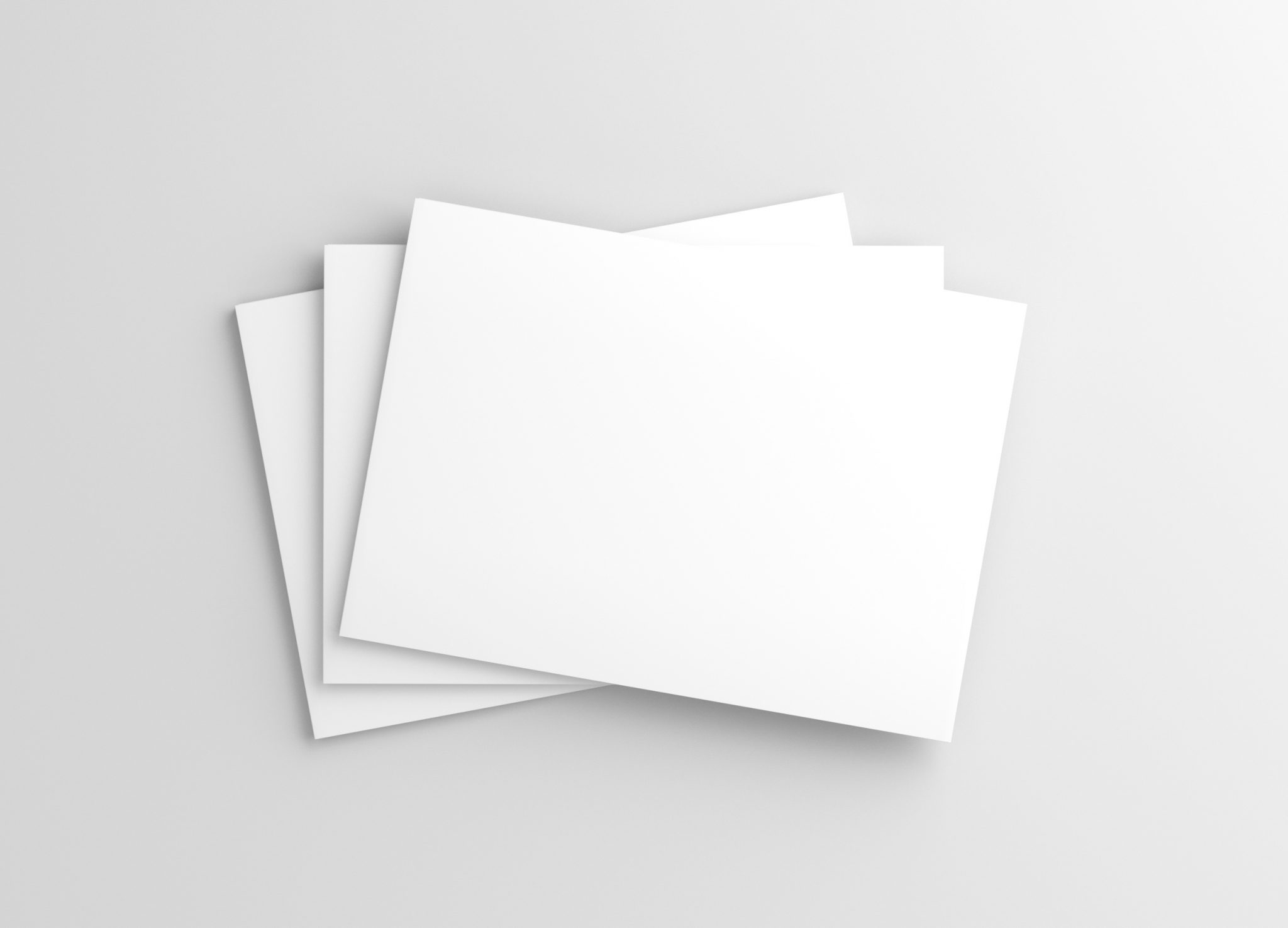 The biggest disadvantage of American paper sizes is that there is a standard missing. This makes it difficult to enlarge or reduce a print because the proportions are not the same. That is why you will find a table with American paper sizes below.
Paper size: Dimensions in inches Dimensions in mm
| Size | inch × inch | mm × mm | AR |
| --- | --- | --- | --- |
| Ledger | 17 × 11 | 432 × 279 | 0.647 |
| Tabloid Extra, Extra Tabloide | 12 × 18 | 305 × 457 | 3∶2 |
| European EDP | 12 × 14 | 305 × 356 | 7∶6 |
| Tabloid, Doble Carta | 11 × 17 | 279 × 432 | 1.545 |
| 11 × 15 | 11 × 15 | 279 × 381 | 15∶11 |
| Fanfold | 11 × 14 7⁄8 | 279 × 378 | 1.352 |
| EDP | 11 × 14 | 279 × 356 | 1.273 |
| 11 × 12 | 11 × 12 | 279 × 305 | 12∶11 |
| 10 × 14 | 10 × 14 | 254 × 356 | 7∶5 |
| 10 × 13 | 10 × 13 | 254 × 330 | 1.3 |
| 10 × 11 | 10 × 11 | 254 × 279 | 10∶11 |
| Legal Extra | 9 1⁄2 × 15 | 241 × 381 | 1.579 |
| Letter Extra | 9 1⁄2 × 12 | 241 × 305 | 1.263 |
| Letter Tab, 9 × 11 | 9 × 11 | 229 × 279 | 11∶9 |
| Legal | 8 1⁄2 × 14 | 216 × 356 | 1.647 |
| Oficio | 8 1⁄2 × 13 2⁄5 | 216 × 340 | 1.576 |
| Foolscap Folio | 8 1⁄2 × 13 | 216 × 330 | 1.529 |
| Letter Plus | 8 1⁄2 × 12 2⁄3 | 216 × 322 | 1.49 |
| European Fanfold | 8 1⁄2 × 12 | 216 × 305 | 1.412 |
| Letter, Carta | 8 1⁄2 × 11 | 216 × 279 | 1.294 |
| Quarto | 8 1⁄2 × 10 5⁄6 | 216 × 275 | 1.275 |
| Government Legal | 8 × 13 | 203 × 330 | ϕ∶1 |
| Demitab | 8 × 10 1⁄2 | 203 × 267 | 1.313 |
| Government Letter, 8 × 10 | 8 × 10 | 203 × 254 | 5∶4 |
| Executive | 7 1⁄4 × 10 1⁄2 | 184 × 267 | 1.448 |
| 7 × 9 | 7 × 9 | 178 × 229 | 1.286 |
| Memo, Statement, Mini, Invoice, Stationary, Half Letter | 5 1⁄2 × 8 1⁄2 | 140 × 216 | 1.545 |
| Junior Legal | 5 × 8 | 127 × 203 | 8∶5 |
| 5 × 7 | 5 × 7 | 127 × 178 | 7∶5 |